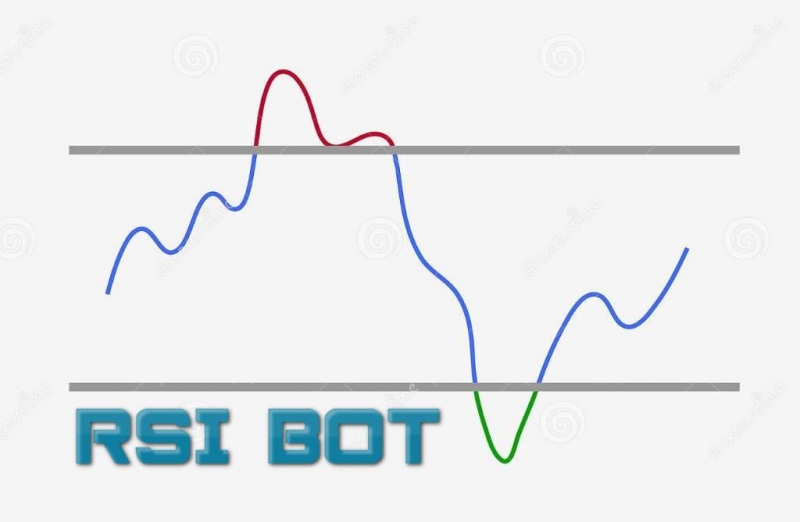 Bot price : 19.99 Eur
/ 90 Days
About the RSI BOTTOM trading DIP Bot.
This signal group is governed by a trading bot which strategy is based on a Relative bottom. Bot consists of multiple parameters to detect a relative bottom and quickly make a trade for the signal group followers. Such patterns are maybe opened for 10 - 30 seconds there fore not many users are allowed to follow this signal group just to keep the pattern secure and more users can cause the system to miss the pattern.

It is tested that around 4000$ limit can be placed for a pattern for a single market so there fore a budget limit for total of 20 users is also created just to keep the pattern secure.

As this is a relative bottom bot the deals are made only when a market starts making quick moves downwards, this means that we cannot predict how much trades the bot will make in a month. How ever you can see the bot trading history and decide your self. Keep in mind no bot will ever be flawless, how ever our pattern bots are designed to keep a profitable success ratio. Meaning that the profit trades vs. negative trades will hit back all negative trades + make profit. We call it success ratio.

How are our bots made?
Aicoinpal has spent last years developing software and AI based software that can study and learn market patterns with more than 10 000 indicators every trade minute. Trading bots are produced and tested in various stages of backtesting and live testing. When a bot receives high and profitable success ratios it is only then chosen as a pattern bot. All this is possible only using high end tech, and skilled traders. Also in addition such bots are possible if a system can recognize 10 000 + indicators for all markets and place trades in less than 1-3 seconds.

How this works?
This RSI bottom bot is available for rent. You can rent this bot, plan your budget and when ever the bot pattern matches a market it will create a trade for you using the bot's designed selling strategies. So rent this bot if you see the trade history suitable for you and the system will do fully automated trading for you!

Down sides?
There are down sides, as some deals can hang up for a while. It means that the pattern was found how ever the market didn't follow the pattern, and can turn downwards. How ever the bot is tested to have really less such cases and if those cases of a stuck deal occurs then due to bots high success ratio the positive deals will hit back with profit the stuck deal.  Even if bots have high success ratios a stuck deal or a stop loss deal can happen because the market can have pattern changes over time. Then AI system will adjust to newer patterns over time if a bot loses its success ratio.


Specifics and limitations
Max group followers : 20
Limit budget for trade : 400 $ ( may change over time in bull markets or bear markets )
Trading markets : USDT markets only
Max open deals: 10 ( 400$ per deal )
Note: If you have only lets say 800$ in your budget system will take 1/10 of the budget automatically so 80$ per trade.
Live and simulation mode is possible.
Bot doesn't use a stop loss so no rapid non stop stop loss hits will be possible. ( this makes it safer against stop loss hunters )
Average Trade time :  Below 1h

Exchange : Binance only ( how to make binance account read here -> )
Telegram notifications : yes ( If you have linked a telegram account. Set up telegram account here -> )
How to set up bot watch this video : https://www.youtube.com/watch?v=EmavxOuYPDg



A signal group is a group which is controlled by a trader or by a trading bot to manage trades to group's followers. Once you sign up to a signal group, you don't have to worry about making a trades or not, the owner or bot of the signal group will arrange and make trades for you. If you trust this signal group, you can use Aicoinpal to automate your trading and the group will make trades for you all the time 24/7